Final production – EUROPE NON EU-COUNTRIES 
These bikes are being consolidated for most optimal final distribution and therefore have to wait for the completion of the final production batch. This includes any recent backers from Norway or Switzerland.
Final production – SOUTH AMERICA AND CARRIEBEAN
We have bikes destined for this part of the world to fill 1 40 ft HQ container and 1 20 ft container. Biggest backer countries are Columbia, Brazil, Chile and Peru. We keep working on the solution with Miami as a hub.
Final production – Remaining APAC 
Any remaining and more recent orders from APAC will be sent from Taiwan from mid October
Final production – Middle East and Africa
We are still working on entering this region though the UAE. There are numerous requirements to meet including having an importer of records. We are consolidating all orders and will ship when production is complete. The UAE is our biggest market in this region with backer order of more than 50 MATE X.
Spare parts / Extras
As we are in the process of setting up our Pick and Pack in Hong Kong which will be our global general fulfilment center for Spare parts and Extras, please bear with us a little longer. For electrical parts, we are able to service relatively quickly. For other parts we need longer to get everything in place. We have not forgotten you if you have ordered extra parts – including front lights – which you have not yet received.
You will receive an email with tracking number once your part is on it's way but please have patience as this whole structure is being built from scratch.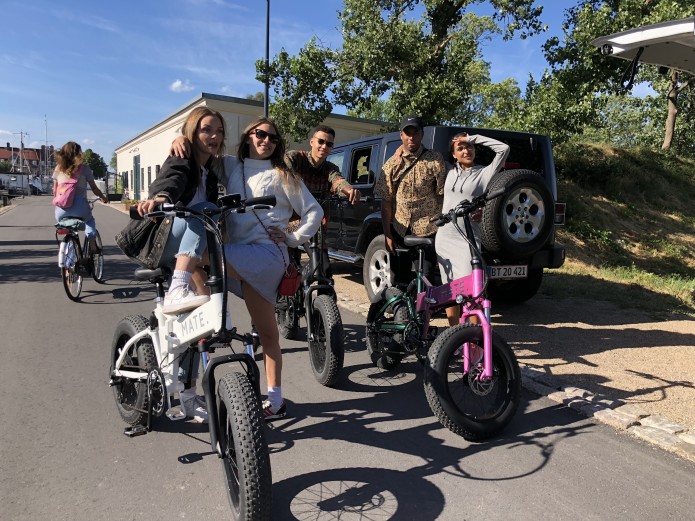 Conclusion and call for MATE's 
We are in the middle of an unprecedented logistical operation of delivering over 10,000 bikes in 50+ countries within 8-12 weeks. There is a massive amount of paperwork, legal requirements and operations required to make this work. We are a small team and we are doing our best to scale up and in parallel set up the whole after-sales service. The team is working overtime and fully committed.. We kindly ask for your support and cooperation in getting over the finishing line!
In the meantime please keep the feedback as well as amazing photos and videos coming. We are so proud of all the backers who are helping to build the MATE community by troubleshooting for each other and offering suggestions/info. It is THIS that we envisioned when we started the company. #MATEforEachOther
Have a fantastic weekend!!